Welcome to the Epiphany Episcopal Church Website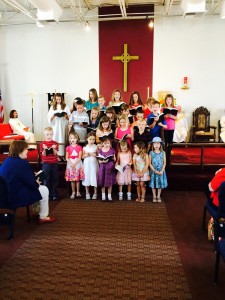 A Joyful noise was made by our Children's Choir in the Spring of 2015.  More joy to come as we jump back into the Church School Year when our children will have the chance to be in the choir, participate in our services, attend class each week and partake in the Christmas Family Service. 
Happening Now at Epiphany!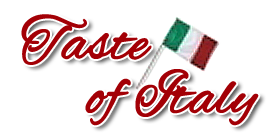 Our 6th Annual Wine Tasting.  Whether you are new to Epiphany or are planning to attend for the 6th time (on October 24), get your tickets now!  Less than 15 left before we are sold out!  On sale in the Narthex after each service at a reasonable $35 per ticket, everything raised used for the general operating fund.  Still needed: helpers for Chef Mary.  If you can assist with food prep, please reach out to Mary!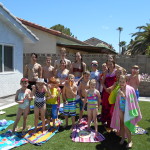 Our Nursery Program is looking for volunteers to serve from now through the end of the year.  If you have taken Safeguarding God's Children (the Episcopal sponsored abuse prevention training) you can sign right up – in the Narthex.  If you are interested in getting the training and being able to serve the children of Epiphany please contact Betty-Jeanne for how to get that done.  

Epiphany's Mission 
Epiphany is a multi-generation Christian community inviting all God's people to live and worship in the Anglican tradition. We grow through Christian formation, education, fellowship, outreach and liturgical worship.
Why Epiphany?
We are in a special place and a special time serving this corner of Las Vegas & Henderson.  We are comprised by so many people from so many different places with so many different talents and gifts who come together, continuing always to build our community. If you are looking for an accepting faith community where you can find your talents and gifts, the Episcopal Church of the Epiphany welcomes you.  And if you want to know a lot more about us, please read our Parish Profile here.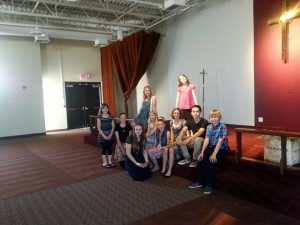 Where to Find Us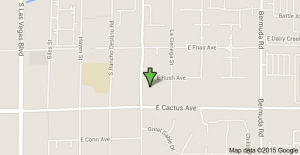 Community Links
Episcopal Church of America (The National Church @ 815 2nd St, NY, NY)