Clergy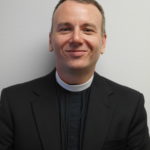 The Reverend Rick O'Brien
Rick O'Brien is Priest in Charge and is thrilled to be part of this energizing and growing parish.  He has served two other parishes in the Las Vegas valley, so he is well acquainted with the blessings and challenges of the area.  Rick was ordained to the Priesthood in the Diocese of Nevada and holds degrees from the University of Massachusetts and Boston University.  Rick and his wife Jennifer are the proud parents of three wonderful sons.
The Reverend Nicholas L. Neubauer

Nicholas L. Neubauer is a Las Vegas, Nevada native. He and his wife Brooke are the proud parents to four beautiful children: Jaxon, Ava, Nevada, and Olivia Rose. Nicholas attended the University of Nevada, Las Vegas where he earned a BA in Psychology as well as a Master of Social Work. Professionally, Nicholas is a Licensed Clinical Social Worker who is the Owner and Clinical Director of multiple outpatient behavioral healthcare clinics throughout Nevada where he primarily supports children, adolescents, and adults with intellectual/developmental disabilities as well as social service related cases. Nicholas has served in various ministries including hospice chaplaincy, funeral, outreach, visitation of the sick, mission work, and areas related to mental/behavioral health. Nicholas is a graduate of EFM and continues to participate in further spiritual and educational development. Nicholas' goal is to serve all of God's people however he may be of service; understanding that relationships derived from the inherent love of God and one other strengthen our community and our collectively ministry. Through Christ, Nicholas seeks to share in and develop those loving relationships with all at Epiphany Episcopal Church.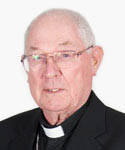 Deacon Sam
Deacon Sam has been with Epiphany since its inception in 2004. This Nebraska native and his wife, Edna, split their time between Henderson and Omaha. He is very proud of being a part of this church and is happy to see it grow into such a diverse congregation.
Priests also serving: The Reverend Charles Sakin and The Reverend Vince O'Neill
In our memory, Father Mike Annis – "Go out into the world, to your homes, to your families and to your work, and be the Church."