Worship
Acolytes – Youth of Epiphany who are trained to assist the Celebrant at the altar.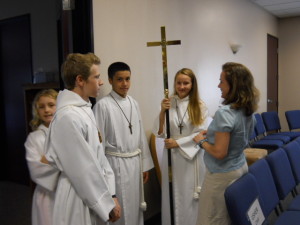 Altar Guild – Lay members responsible for preparing the altar for service.
Eucharist Ministers (Chalice Bearers) – Administer wine during the communion.
Eucharist Visitors – Licensed to take communion into hospitals or homes.
Greeters – Welcome everyone to the service and hand out bulletins.
Music – Join the growing musical life of Epiphany! We have dedicated singers and instrumentalists offering praise to God through music.  If you wish to join the choir all are welcome.
Readers – Reads the scriptures prior to the Gospel.
Ushers  – Assist people with prayer books and hymnals as they enter the Nave and select children to present the Elements and Offering.